The new breed of downtown developer
Paul and Jim Stephen have created a successful development business in the green pastures of Clarence. Now they're making bets on the slightly "browner" pastures of downtown Buffalo and the near East Side.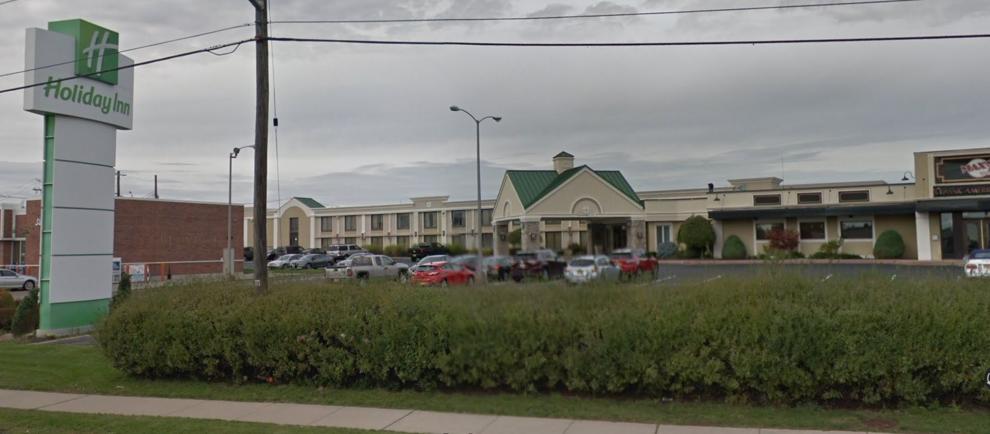 "I love that the city is doing well right now. I never thought I'd see that," Stephen said. "I'm glad that people are coming into the city. We are Buffalo, really, and it's nice that the city is really becoming the city that it is. I like that I'm developing out there."
Stephen Development is now nearing completion on its $1.9 million conversion of an Eagle Street warehouse into eight two-story apartments. The project at 151 E. Eagle is creating seven two-bedroom apartments and one one-bedroom loft in the 10,900-square-foot building, with all the bedrooms upstairs while the living spaces are on the first floor. Each apartment also has two bathrooms and its own front entrance.
The project – unveiled in 2020 – is adjacent to Schneider Development's AC Lofts building, a block up from Erie County's Central Police Services building and Erie Community College. When completed by May 1, the design by Sutton Architecture shows the building will feature a red-brick facade, with a black roofline and awnings over the first-floor windows.
"It's going to be a nice place," Stephen said. "It's near everything and a lot of people love the downtown idea."
The Stephens are working with real estate investor Bart Adams, a former West Seneca police officer and self-storage developer, who owns half the project. Nearby, Adams and the Stephens are also collaborating on a conversion project at 181 and 189 Elm St., at Broadway.
Built in 1890, the two three-story buildings contain 14,594 square feet of space, and were acquired in early 2020 by Adams, who brought in Stephen Development as a partner last year.
The partners are still drawing up plans for that property, which will be a mixed-use residential and retail project, with a vacant lot next door where they plan to put more units. There's also underground parking for 20 cars.
"That's going to be an interesting project," Stephen said. "I'm excited about that one. It's a good piece of property in a city that's growing in the right direction."
And with two projects in the same small area, that likely won't be the end of it for the brothers. Indeed, Stephen said they have a third property under contract "right in the heart of downtown" for another mixed-use project.
That's not to say there isn't still plenty of potential in the suburbs, or that they or other suburban developers aren't pursuing those projects, especially on vacant land.
Indeed, Stephen Development just bought 244 acres of vacant land on Wehrle Drive in Clarence that had been owned by Greatbatch Ltd., adding to 76 acres he purchased from that company in 2018. He plans to bring a project to town officials soon, and is also working on two Main Street sites.
But where the city was once viewed by developers as a wasteland of risk and brownfields, now it's the land of golden opportunity.
"I just think there's a lot of future. It seems to be all coming together at once," Stephen said. "There's nothing but upside coming to Buffalo."
Want to know more? Three stories to catch you up:
Welcome to Buffalo Next. This newsletter from The Buffalo News will bring you the latest coverage on the changing Buffalo Niagara economy – from real estate to health care to startups. Read more at BuffaloNext.com.
WHAT'S HAPPENING WITH …
Then: West Side neighborhood activist group PUSH Buffalo received city approval for a $21 million multisite affordable and sustainable housing project that will bring 49 units to 14 sites – including 12 newly constructed buildings. The mix will include eight one-bedroom, 17 two-bedroom, 18 three-bedroom and six four-bedroom apartments, in two-to-four-family homes and small multifamily buildings.
The state-funded project by PUSH affiliate West Side Housing – formerly Buffalo Neighborhood Stabilization Co. – will designate 16 apartments for homeless individuals and families with a substance abuse disorder or serious mental illness, in partnership with BestSelf Behavioral Health. Seven apartments will be financed with HOME funds.
Now: PUSH signed a contract with the city to formally buy 11 of the properties – totaling 0.89 acres of vacant land – for $381,100.
Construction must begin within 90 days of closing, and must finish by Oct. 31, 2025. The other properties for the project include 217 and 412 Massachusetts, 629 West, 174 Hampshire, and 297, 338 and 340 Parkdale and 422 Fourteenth St.
ICYMI
Five reads from Buffalo Next:
Embattled St. Ann's Church gets a savior in new buyer. "It's good news if the entire complex is preserved and repaired," said Tim Tielman, executive director of the Campaign for Greater Buffalo History, Architecture and Culture.

Salvation Army project clears hurdles but needs financing. The Salvation Army of Greater Buffalo Area Services wants to remake its 67-year-old complex between Allen and North streets, but it still needs a way to pay for it.

'Sounds like that could be a girl': How Shelley Drake broke into the world of banking and made it to the top. During her 51-year career at M&T, Drake helped blaze a trail for other women in local banking and corporate roles.

As Omicron raged, hiring stopped across Buffalo Niagara. The pandemic put the Buffalo Niagara job market in a deep hole. Two years later, the region is lagging far behind the nation in regaining the jobs that were lost when Covid-19 struck.

How a business accelerator in Buffalo aims to make entrepreneurship accessible to all. EforAll opened its Buffalo office in May and is helping entrepreneurs from Buffalo's underrepresented communities grow their own businesses. Their goal is to transform Buffalo one small business at a time.
The Buffalo Next team gives you the big picture on the region's economic revitalization. Reach Real Estate & Development reporter Jonathan D. Epstein at (716) 849-4478 or email him at [email protected]
Was this email forwarded to you? Sign up to get the latest in your inbox five days a week.